Oops, we did it again! After last year's success at the Red Dot Awards 2020, we again received the main award in the Brands & Communication Design category for our animation.
This time the winning project for Red Dot Awards was the "Cities of innovation" animation for Creative Labs. This is an even greater success, as this year's edition of the awards was a record in terms of the number of projects submitted. Moreover, we did it again, as last year we got two awards for the Wayfinding Signage System for ABB and Admind Recruitment Campaign.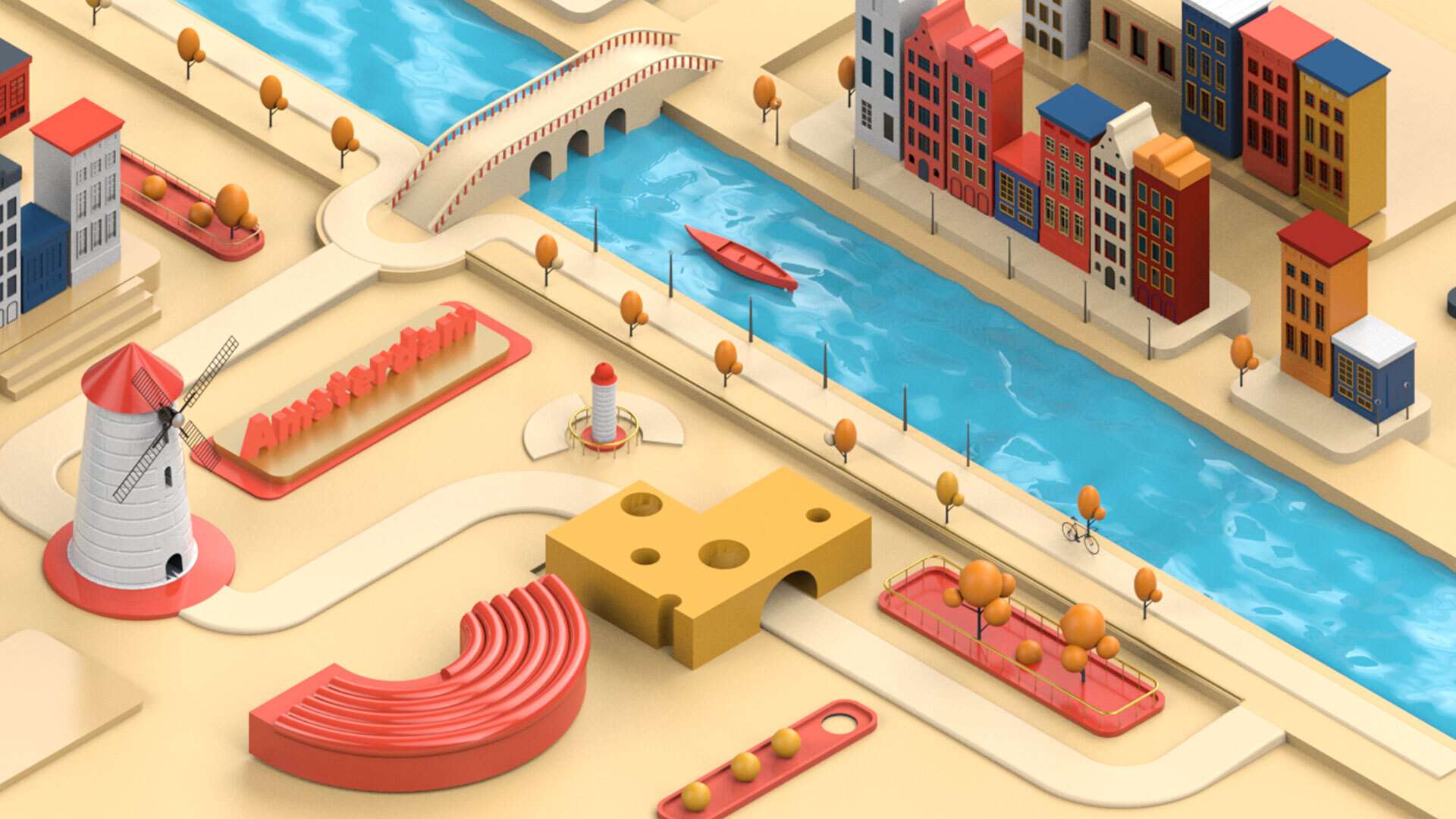 What is the Red Dot Award?
The Design Centre in Essen, Germany established The Red Dot Design Award in 1955. Certainly, it is one of the most prestigious awards in industrial design. Moreover, it is reaching several thousand entries each year reviewed by a jury of renowned experts. The awards have three categories:
Brands & Communication Design;
Red Dot 2021 winning project
We received the Red Dot Awards in the Brands & Communication Design category. Above all, the competition recognizes achievements in the areas of corporate design, advertising, interactive media, animation, and sound. The project that received the award was the animation Cities of innovation for Creative Labs business incubator. When creating it, we wanted above all to show the brand identity originating from 3 European cities: Odesa, Krakow, and Amsterdam.
By choosing isometric animation we emphasized Creative Labs key values. We underlined development and constant change, and the block CL signet perfectly fits this style. Our goal was to catch the spirit of each city, its color palette, architectural style, culture, and even sounds.
If you want to know more about our awarded project, read our Creative Labs case study.