Working in a branding agency is a never-ending creative process. Many people think we design beautiful logos or layouts and we have a lot of fun doing that. Partly, that's true, branding is a very satisfactory discipline, and we're good at it because we love it. But to be perfectly frank, branding is just hard work. Everything we do must be verified and turned into a successful brand strategy. It's obvious that we need support to get all these projects going on done. And that's where Agile steps in and ups our game. In this article, we'll show you how this methodology helps us in everyday work.
In theory, Agile is just another approach to project management (or brand management). But it's pretty useful, at least in our case. The main idea revolves around completing and delivering small, easily-digestible chunks of the project. Moreover, everything we do is constantly verified and evaluated so that implementing necessary changes is quick and easy.
The Agile methodology allows for projects to be completed by small teams working in short and well-planned cycles, with the trust and inclusive participation of the client.
Why do we use this methodology? Primarily for the sake of our clients. The vast majority of organisations that we work with are large enterprises, frequently with a global presence. This means that the bar is usually set quite high. Our clients need a branding team that works efficiently and achieves results quickly. Furthermore, they want us to communicate our progress regularly and ensure that we spend their budget wisely. And that's what Agile is all about.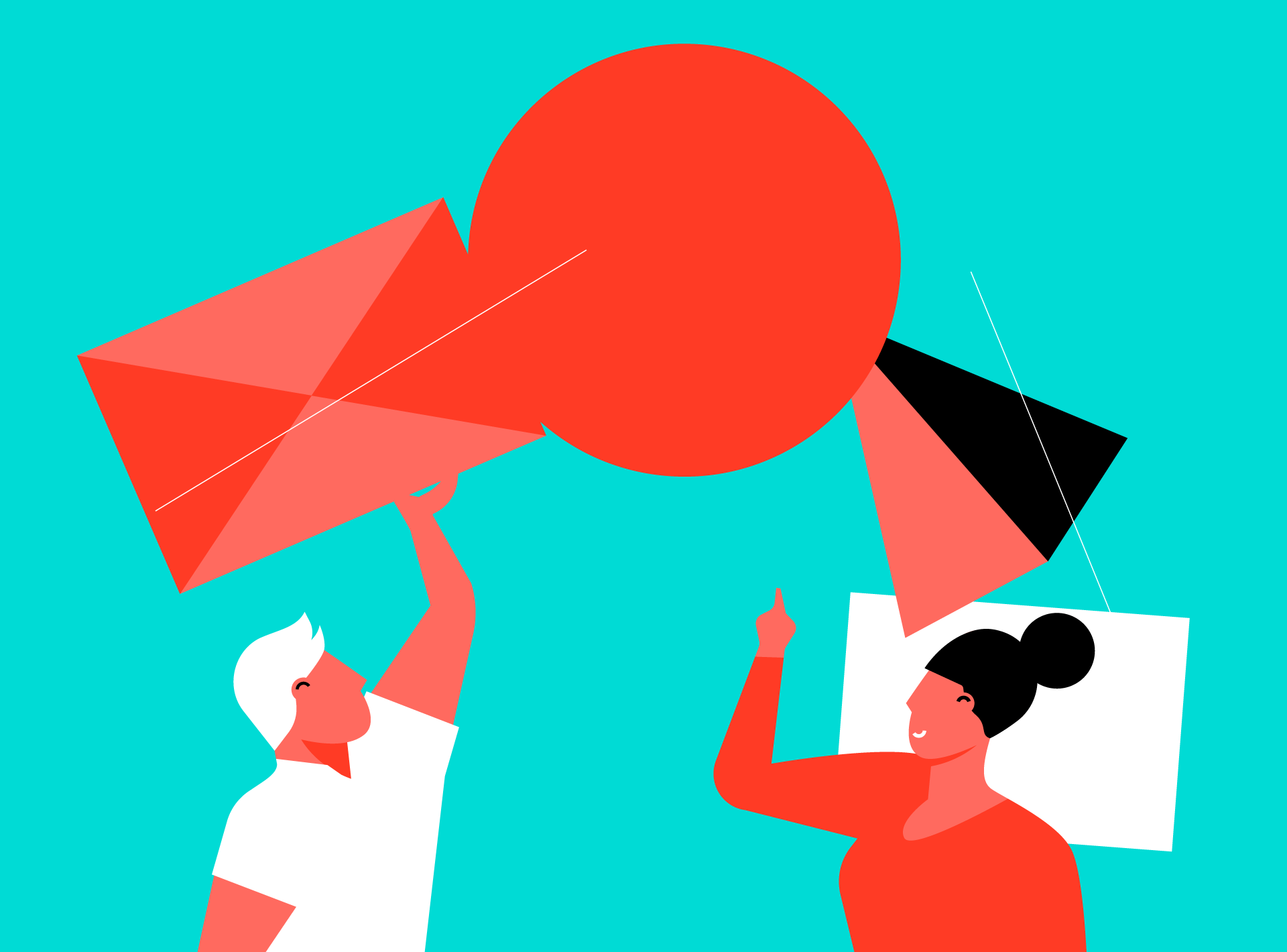 To harness the chaos
More often than not, we conduct several projects simultaneously. Of course, we have various teams responsible for different work parts. But, on a daily basis, the work at Admind resembles a beehive. That's why we need a proven work methodology to harness all this chaos. And Agile, at least so far, has been working brilliantly.
Thanks to Agile, we can maintain a comprehensive overview of new tasks and projects, and that's essential in our work. Budget management is of paramount importance. Losing control over this aspect of our work would be detrimental to our clients. We have to avoid that scenario at all costs.
The truth is, at Admind, we feel responsible for our client's brands. We want them to be as accurate and successful as possible. We understand the role of branding, and we know that it frequently comes down to a to-be-or-not-to-be situation. As a result, we make sure that we take the right approach and that the brand we create (or renew) is consistent and authentic. Providing that all involved parties (including investors, customers, users, employees, and other stakeholders) know what it's about.
Believe it or not, but to a large extent, all of that is possible thanks to a battle-tested work methodology. We decided to opt for Agile, primarily because this methodology is versatile. We can easily adjust it to many different situations and projects. Especially, that we took the best of Scrum and Kanban and developed our own agile way of working. This way, we can ensure transparency in implementing tasks, a standardised rhythm of meetings, effective communication, and a shared commitment to the project.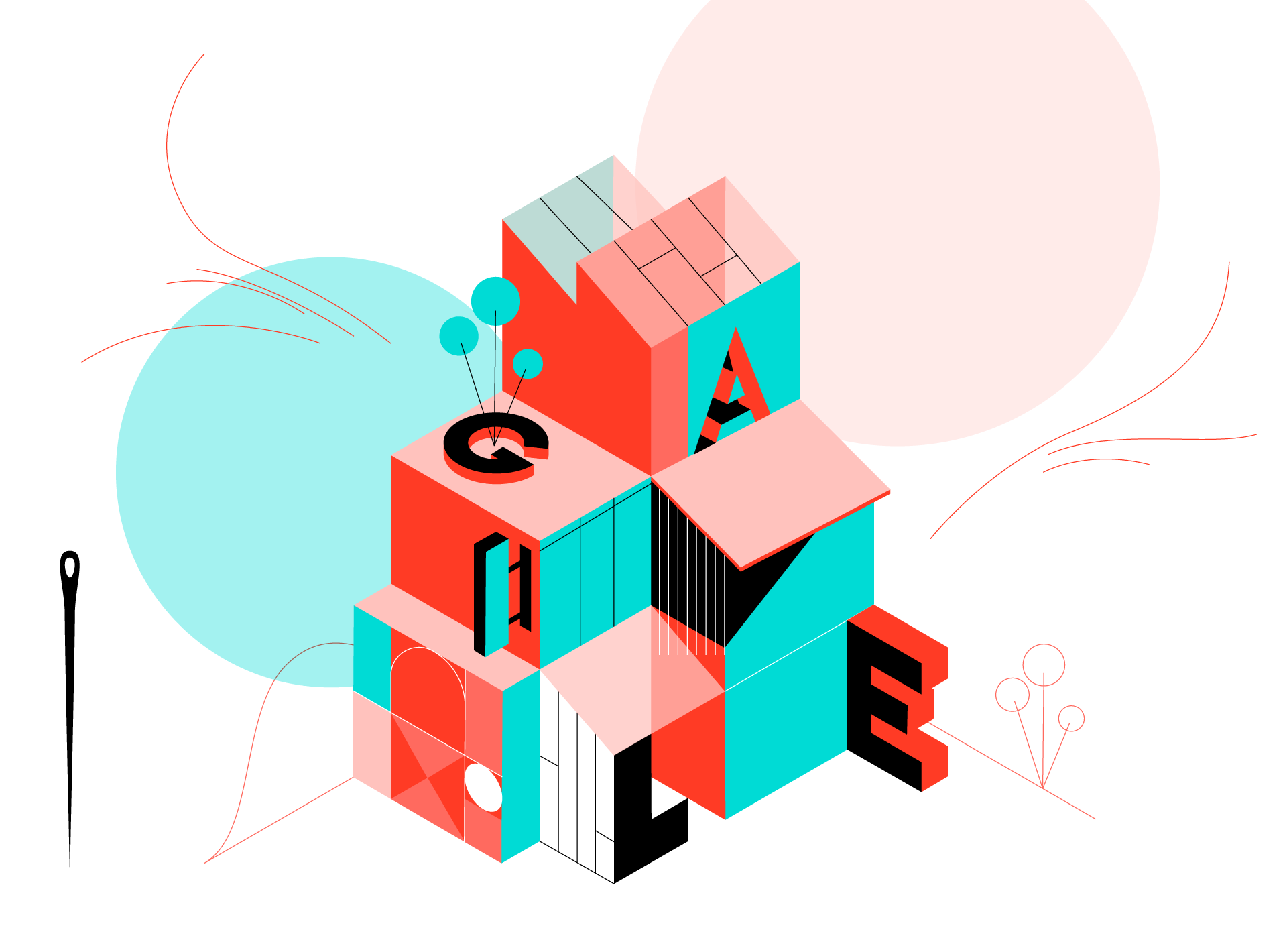 The Agile manifesto
It's a short statement explaining what Agile is all about. In general, in this methodology, we value:
Individuals and interactions over processes and tools
Working product over comprehensive documentation
Customer collaboration over contract negotiation
Responding to change over following a plan
As you can see, Agile is based on getting the work done, delivering results and being flexible in relations with the clients. That's what we try to achieve and master here at Admind. What's also important, many organisations worldwide confirm that this approach is effective. Take a look at these findings from industry reports:
70% of respondents say agile has helped them manage changing priorities.
71% believe Agile accelerates project implementation
Agile projects are nearly 1.5 times more successful than waterfall projects
In order to manage projects and communication better, we adopted Agile back in 2018. It allows us to react directly to the needs of our customers and adjust our actions according to the specificity of projects.
Earlier in this text, we told you that we mixed two Agile methods – Scrum and Kanban. Let's talk a bit more about them.
Scrum + Kanban = a marriage made in heaven
Shortly put, Kanban is continuous and more fluid. On the other hand, Scrum consist of structured sprints. Scrum comes from software development, whereas Kanban is a lean manufacturing product. And what can you do when both of them have something valuable to offer? Exactly, you merge them into one tailor-made approach! How does it work in the real world?
The admind's approach to agile brand management
Our goal was to take what's best about Scrum and Kanban and create a custom-made approach that would enable us to use it in a large number of diverse branding projects. That's the theory, but how does our work look on a daily basis?
We work in interdisciplinary teams, usually of four to seven people, each of whom has the competencies necessary to perform the assigned tasks and can manage their time individually and independently. The roles in our teams are interchangeable so we can manage work better and more dynamically within the flat organisation. Our teams are built on the foundations of Scrum values such as commitment, courage, focus, openness, and respect. We, as an agency, developed our own values that align with those from Scrum Guide.
Working with Kanban boards allows us to keep track of the project activities, monitor progress, and optimise the workflow. Thanks to that, our teams can implement and execute several projects simultaneously, ensuring constant communication with the client and effective work time management. Visualising progress on a Kanban board also has a good effect on the team. Showing changes and moving tasks forward mentally brings good results and raises morale.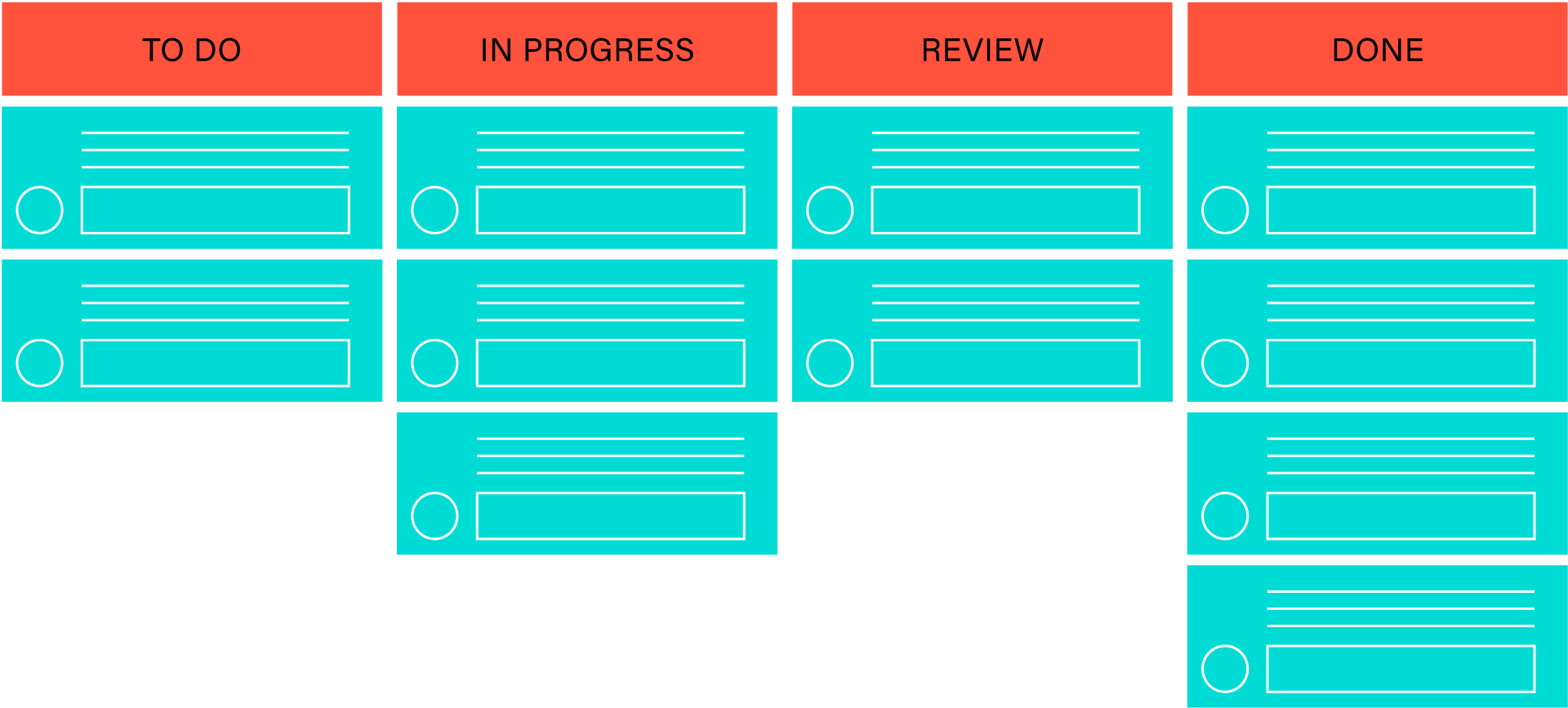 On the other hand, when we're working on complex projects, we implement Scrum. Thanks to this strategy, we can create solutions in stages, taking full advantage of the team's capabilities. Scrum teams usually work in one or two-week Sprints. At the end of each Sprint, our team delivers a specific product increment that our clients can use immediately.
Summary
Let's go back to our title question: How can Agile strengthen brand management? The short answer is by streamlining our everyday work. Thanks to adopting this methodology, we:
Manage to use the full potential of our team
Stick to the project's budget and schedule
Ensure regular communication with our clients
Conduct purposeful and focused meetings and workshops
Follow a clearly defined course of action, divided into small stages
Pursue a clear goal
As a result, every brand we work with is well-designed and executed. You have to know that strong brands require constant supervision and regular adjustments. That's what we do. And thanks to Agile, we can do that in an organised, efficient and well-thought-out manner. And that's one of the secrets why clients simply love to work with us. Read our blog regularly, and maybe you'll discover our other secrets!
And if you'd like to know more about Agile in brand management and branding agency's work, take a look at these blog posts:
This article is made possible thanks to: Natalia Pawlik, Grzegorz Pach, Ewelina Siwek, Kinga Misiarz, and Maja Mściwujewska.