Today we are going to tell you how the Agile methodology works in a creative environment. To begin with, we'll remind you where this methodology comes from, outline what existing challenges specific to our industry it addresses, and advise you on how to effectively introduce Agile to creative industry.
What is Agile?
It's 2001 and 17 professionals interested in new software development practices are gathering at the Snowbird ski resort in the USA. The result of their meeting is the Agile Manifesto, which is groundbreaking in the world of technology companies. It is a set of brand principles defining the way of thinking that should be followed in order to work on IT projects more effectively than before. As a result, many software development methods that are recognised as agile appear Scrum, Kanban, Lean, Crystal, and others.
Agile is based on 4 essential pillars that are easy to understand and remember, but can be much more difficult to apply in practice. These are:

– Individuals and interactions over processes and tools;
– Working software over comprehensive documentation;
– Customer collaboration over contract negotiation;
– Responding to change over following a plan.
Does agile really work?
And now it's 2021. Fact that the Agile methodology works great was proven a long time ago. Meanwhile, working in the broadly defined creative industry resembles IT operations like never before. A dynamic working environment, extensive and complex projects, and constant change are just some of its characteristics. That's why we've tested the implementation of agile methods at the agency, and now we can definitely confirm that Agile supports working in a creative industry perfectly.
Benefits of using agile in the creative industry
So far, the great challenges, not to say nightmares, of this industry have been:
Changing customer expectations,
Unclear end result of a project or product,
Unspecified goals and objectives.
With these challenges, the traditional approach to project management, where the main criteria for evaluation are time, scope and cost, simply fails. Instead, the agile approach solves these problems.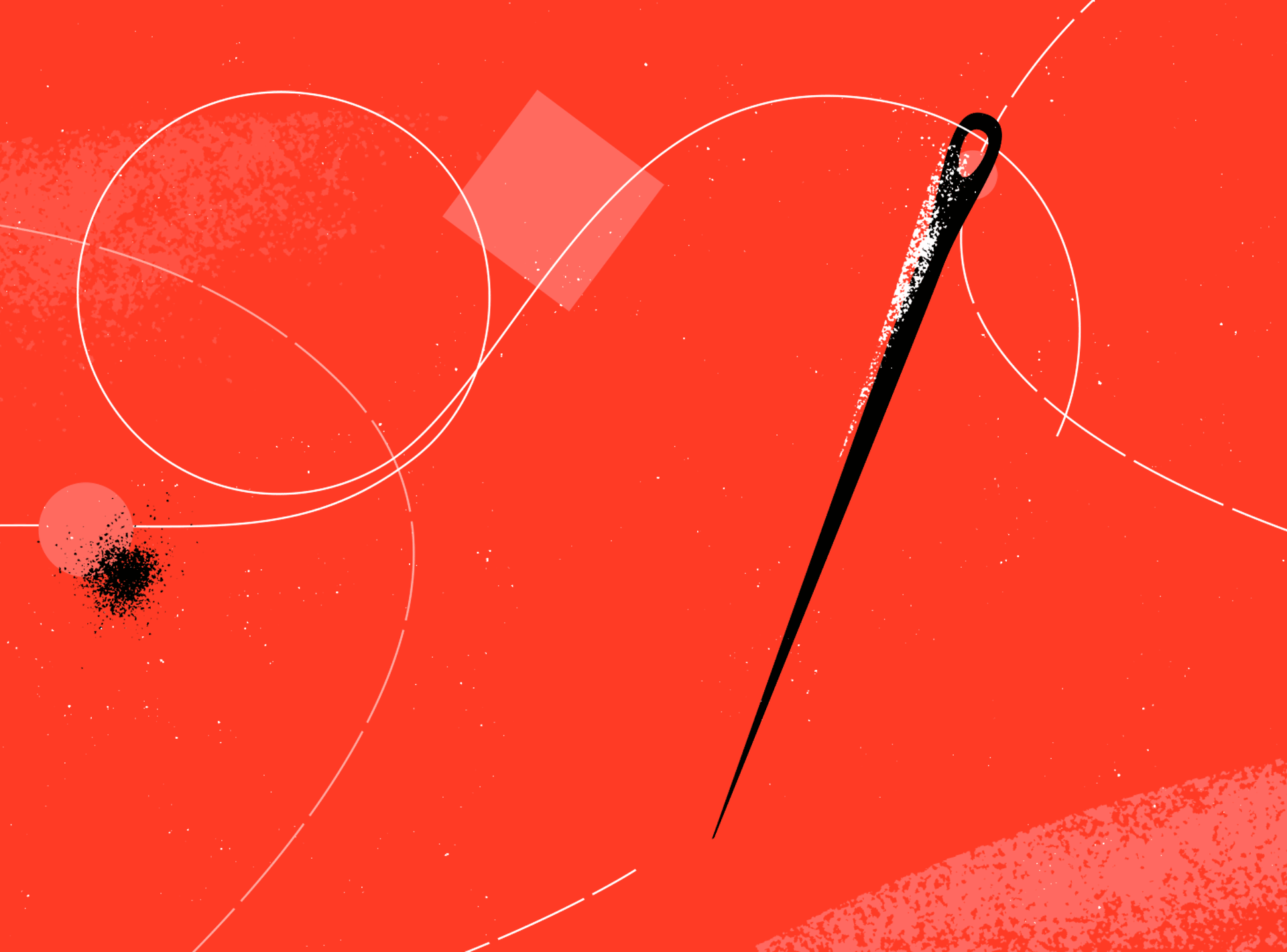 Agile response for changes
Following Agile principles allows you to react faster to change in a highly dynamic environment. And in agencies working creatively, this energy of change is particularly evident.
The Agile approach makes it easier to communicate with clients and thus better understand the project. What's more, using Agile will prepare you to work in a creative environment of an agency, where you don't know how many twists and turns the project will take. It also allows you to respond quickly to these changes. This prevents the team from feeling that they have done work that will go in the trash. Plus, it minimises the risk that they will deliver a project that doesn't meet the clients' requirements.
Improved cooperation with the client
As we mentioned before, agile project development methods strengthen cooperation between the creative team in the agency and the client. For example, using Scrum (one of the agile product development methods), the team in a periodic meeting called Sprint Review shows the results of their work since the last meeting. At this meeting, stakeholders can give immediate feedback or report possible changes. The advantages of this method for customers are a better understanding of what is happening in the project, and greater transparency. In turn, the team has a chance to be in constant contact with the client, clarify expectations, and learn more about the goals and objectives of the project.
Want to know how we introduced Agile in our branding agency? Check out our "Branding goes Agile" animation!