Agile is an iterative approach to project management that aims to make projects faster and more effective than before. Here's the story of how we implemented agile methodology at our company.
However, it's worth noting that you can't simply introduce Agile to a creative agency all at once. It's a multi-step process that requires continuous improvement. Fortunately, our management gave us the time we needed to test the new solutions and then implement them. We also paid a lot of attention to the concept of a new way of managing projects.
How to start Agile implementation?
First of all, start by learning! Even if you already know what Agile is, it's a good idea to keep expanding your knowledge. Luckily there are plenty of articles and videos on the internet.
What to do before you decide to put Agile into practice? You might consider what opportunities it brings in terms of your organisation's business model, culture and working environment. At Admind, we have found that many elements of Agile respond to the specific needs and dynamics of not only our creative agency work but also the requirements of our clients. So we chose those elements that translate perfectly to supporting creative teams, their way of thinking.
How to tailor Agile to your business needs
The next step at Admind was a six-month pilot project conducted in one of the creative teams. It was supported by an external consulting company specializing in the implementation of Agile methodologies. During this time we tested various agile project development methods. We have decided to select the elements that would enable us to most effectively enhance project delivery.
Elements of Scrum in our company
We have created a hybrid that primarily draws on Scrum work. It is based on working in cycles called Sprints, which last between 1 and 4 weeks depending on the project. Each Sprint has its own order. In addition to the time dedicated to the project consists of so-called scrum events:
Sprint Planning – sprint kick-off meeting. During them the team reviews the project backlog (list of all the tasks included in the project). Then chooses which tasks they will complete during a Sprint;
Daily Scrum – a short daily meeting of the project team. During the meeting they update each other on what has been done, assess whether the Sprint is going according to plan. Then whether there are any obstacles that might prevent the Sprint goal from being achieved. If there are, it allows the team to decide on changes;
Sprint Review – a meeting on the last day of a Sprint with the participation of all project stakeholders. At this meeting the team presents the results of their work. Afterwards the stakeholders give feedback or communicate changes to their assumptions. This way, when planning the next Sprint, the changes can be taken into account.
Retrospective – an event during which the team inspects its processes and considers what improvements it can implement to work more effectively on the project. Example: the team notices that their Daily Scrum is inefficient or dragging on. So they think about what to do to prevent this.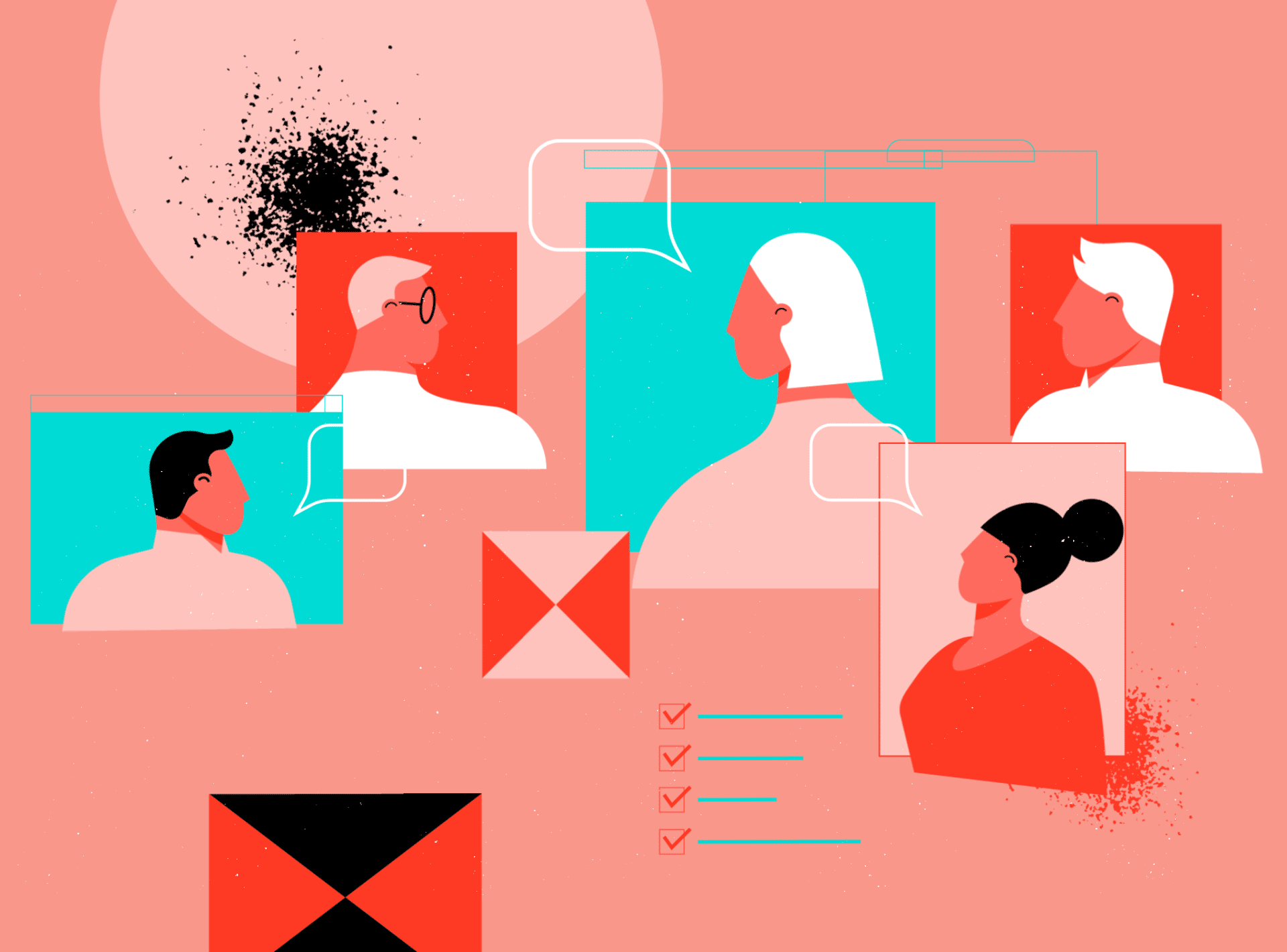 How does this look in practice?
Based on the experience of previous Sprints, we know how much work we are able to do during one such cycle. Thanks to this, it's easier to plan and prioritize tasks during Sprint Planning. In turn, close and regular cooperation with the client gives the possibility to adjust the project at each stage of its creation to the expectations. Not only of the business partner but also of the market. As a result, at the end of a Sprint, we are able to present the visual effects of our work to the client. Moreover, we deliver a "project increment", i.e. a certain coherent part which, after adding up the results of all the Sprints, will make up the finished project.
Kanban board
A kanban board, which supports Scrum, physically highlights what has been planned for a Sprint, what is in progress, and what has already been done. We all like to visualise the effects of our work and see a task move from the "To Do" column to "Done". The celebration of even small successes by project teams is an important stimulating and motivating element.
Our observations
After several months of working in Agile, we've noticed that the crucial element of the methodology is both internal and external transparency. Project Managers and designers show the results of their work to all those concerned. They are delivering them more quickly in batches and presenting successes or "lessons learned" during Sprint Review.
Based on our knowledge of Agile and the experience Admind had already gained, we developed our own way of working, which turned out to be a bull's eye. We've noticed very quickly that the clarity and transparency of the new approach and the development of Scrum rituals translate into the quality of the project. What's more, its smoothness of the solution delivery and above all eliminate the risk of corrections or scope changes in later stages of the project. We have created a "Branding goes agile" animation about that.
Summary
In summary, our Agile journey began with meticulous planning of team activities, alignment with the creative agency way of working. Above all, we conducted a robust testing phase that provided an opportunity to have an open conversation about the expectations of the Admind team and our customers. It took us more than six months of testing and selecting a team equipped with both the tools and certified knowledge. Now, we were able to implement the new agile approach in the rest of the company. Now working in this methodology on a daily basis, we learn from each project experience and try to improve our work to become more Agile all the time.