Interview with Maja Mściwujewska, our CX & Growth Manager.
Maja explains why customer experience is so vital when building a mature brand, what steps need to be taken, how to manage the process, and lots more showing Admind's insight on the topic.
What is customer experience?
Customer experience is the perception of what your company does for its customers. How it makes your customers feel and how it meets their expectations and needs?
It's not only a product or service itself but a full set of unique features. Everything that relates to that product or service. It's advertising, packaging, reliability, and—of course—the quality of your customer service. Each of these elements is important in the process of building the best possible customer experience. In all of these elements, we should focus on the customer's emotions and feelings, but also on their behaviors, memories, and senses.
Do people currently buy experiences or products, and why?
In my opinion, only a good experience that our customers associate with our products or services allows us to build a consistent and mature brand: a brand that could, in the minds of customers and users, compete with the top brands of the world, brands the customers want to identify with.
So, answering your question, people no longer buy products nor services as such. They remember and buy experiences. As Maya Angelou—the American poet and activist—said, "People will forget what you said. They will forget what you did, but they will never forget how you made them feel."
What makes a good Customer Experience? How to manage a good customer experience?
First of all, we need to think about our values and our brand promise. Reliability and brand consistency across all communication channels is an obligation. But we must also consider the blurred boundaries between online and offline. I've already mentioned how important it is to reach the customers and users through all senses. To do that, we need to create an intuitive process in which the customer feels at ease and nothing surprises him. This process includes real human interactions with the environment, other people, space, and technology.
At Admind, we are doing our best to make this happen. Our organizational culture puts the customer in the center and uses a client-centric approach at every level. This is a grassroots effort and is necessary to build a good customer experience.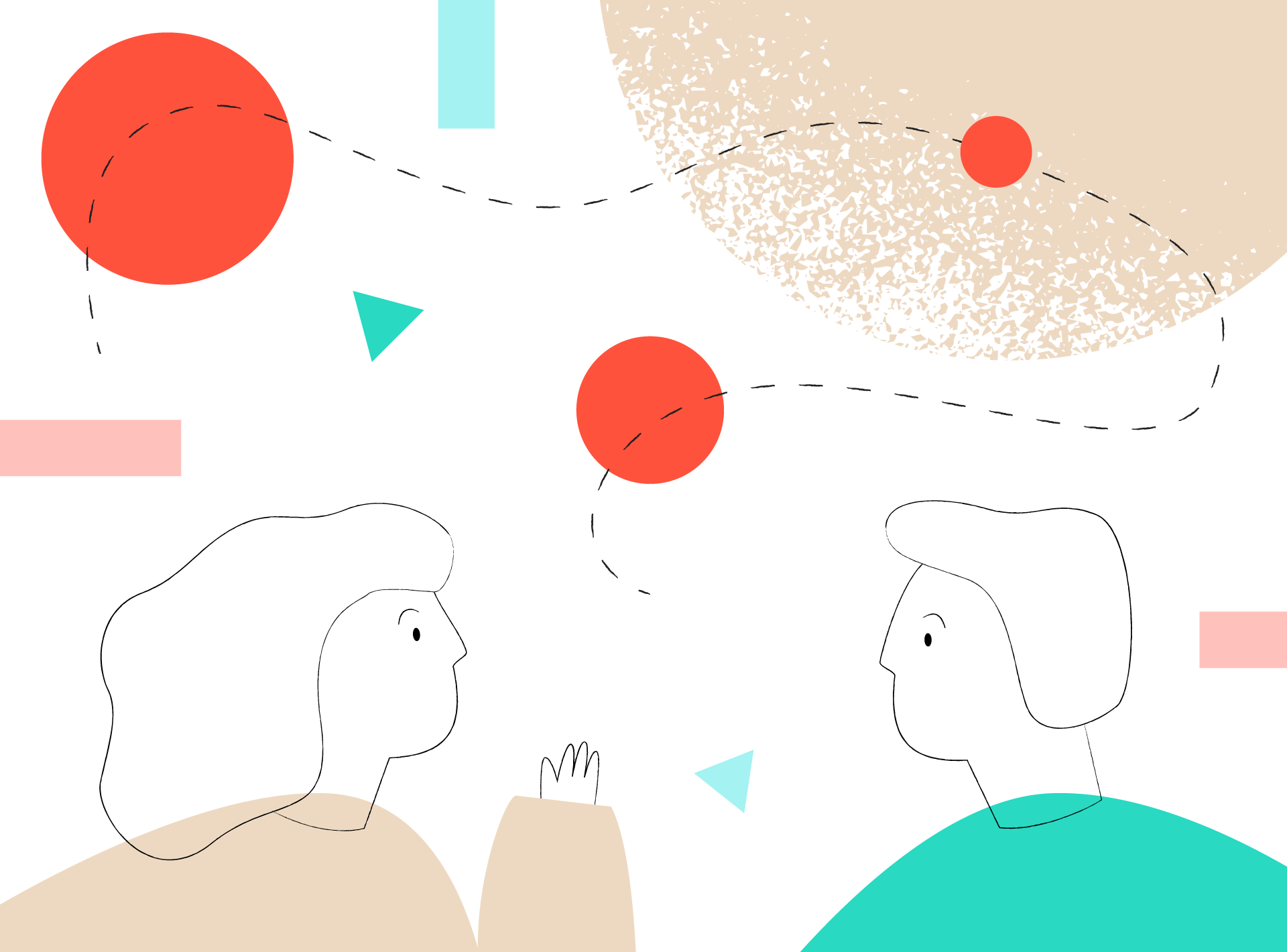 Where to start and what steps need to be taken to build a good customer experience?
First of all, we need to take a journey with our customers – called a customer journey. It leads through the entire path of his or her experience with our brand, product, or service. That's what we do in Admind. We step into the customer's shoes and, step by step, map every action by focusing on the customer's perspectives, emotions, thoughts, and feelings. This knowledge allows us to identify our competitive advantages, but also define pain points and areas that call for innovation.
People start the journey as strangers. Our goal is to create a positive and enriching experience that persuades them to become our loyal fans, friends, and advocates. We divide the customer journey into three main stages:
Discovery is the initial stage, the path our client takes to discover what value we offer. This is a time of research, awareness, and consideration.
Engagement is the second stage. This is what our client experiences as they engage our services and begins to work with us toward the completion of our project together.
Fulfillment is the culmination of everything our client has experienced with us. The client will review our completed work together, determine their level of satisfaction, and hopefully decide to re-engage or become advocates. If the experience was good, this can lead to long-term and constant returns on our investment.
What kind of tools should we use when building a customer experience journey?
Customer journey mapping starts with the creation of a fictional client Persona ­– one of the key tools in the process of designing a great customer experience. There are, however, several important steps to take before and after the journey mapping.
What is important BEFORE is to get to know the real perspective of our customers before creating the Persona, our fictional character. We can do that with many tools such as surveys, individual in-depth interviews, focus groups, and online forums.
AFTER the whole experience is already designed, we should monitor it on the regular basis. One of the most popular customer experience metrics tools is Net Promotor Score® (NPS). It asks the question, "How likely are you to recommend us to your friend or colleague?"
Then we have a Customer Satisfaction Score (CSAT) which asks, "How would you rate your overall satisfaction with the product/service you received?". The answer is judged on a 5-point scale.
We can do this with many tools. What I find the most effective (and what we've implemented in Admind) is the individual in-depth interviews (IDI). These give us a wide and very detailed overview of customer satisfaction.
Ideally, the best practice to follow when you really care about the experiences of your customers is to consider using all three methods. Most companies use at least one of them and, based on the data they collect, can immediately respond to the changing needs of their customers.
What are the current customer experience trends? / How is customer experience helping brands to compete?
Currently, we are largely deprived of the possibility of direct interaction with our clients and users. This greatly changes our approach to the customer experience. You can look at it as a form of limitation, but you can also see completely new possibilities. Thanks to the agile approach that focuses more on digital technologies, we can now consider almost unlimited possibilities.
In Admind, we've implemented this approach in our Center of Excellence in Amsterdam, which in the pre-pandemic era focused on managing our customers' largest events in the area of brand development. At a time when physical human interactions have been reduced to a minimum, all kinds of events have also moved to the digital world. And, it is in this area of immersive brand experience that we are now enabling our clients to reach their customers at home, providing experiences at a level that does not differ from those before the pandemic.
Therefore, this agile approach, combined with operational readiness, allowed us to answer the urgent need of our customers and provide them with the tools they need to build their clients' experiences.