Admind's Recruitment Campaign "Can you see _ _ _?" is a Silver winner of IDA Design Awards competition in the graphic design category.
The recruitment campaign awarded by IDA Design Awards 2020 was created by well-known Polish illustrators together with designers working in Admind. The agency invited them to create a series of posters with a phase "Can you see _ _ _?". Certainly, it was an opportunity to discover illustrative talents within the team. The idea was to promote them on a par with well-known Polish illustrators as external partners. We are were happy to have onboard such great designers as Ola Niepsuj, Kuba Banach, or Paweł Mildner.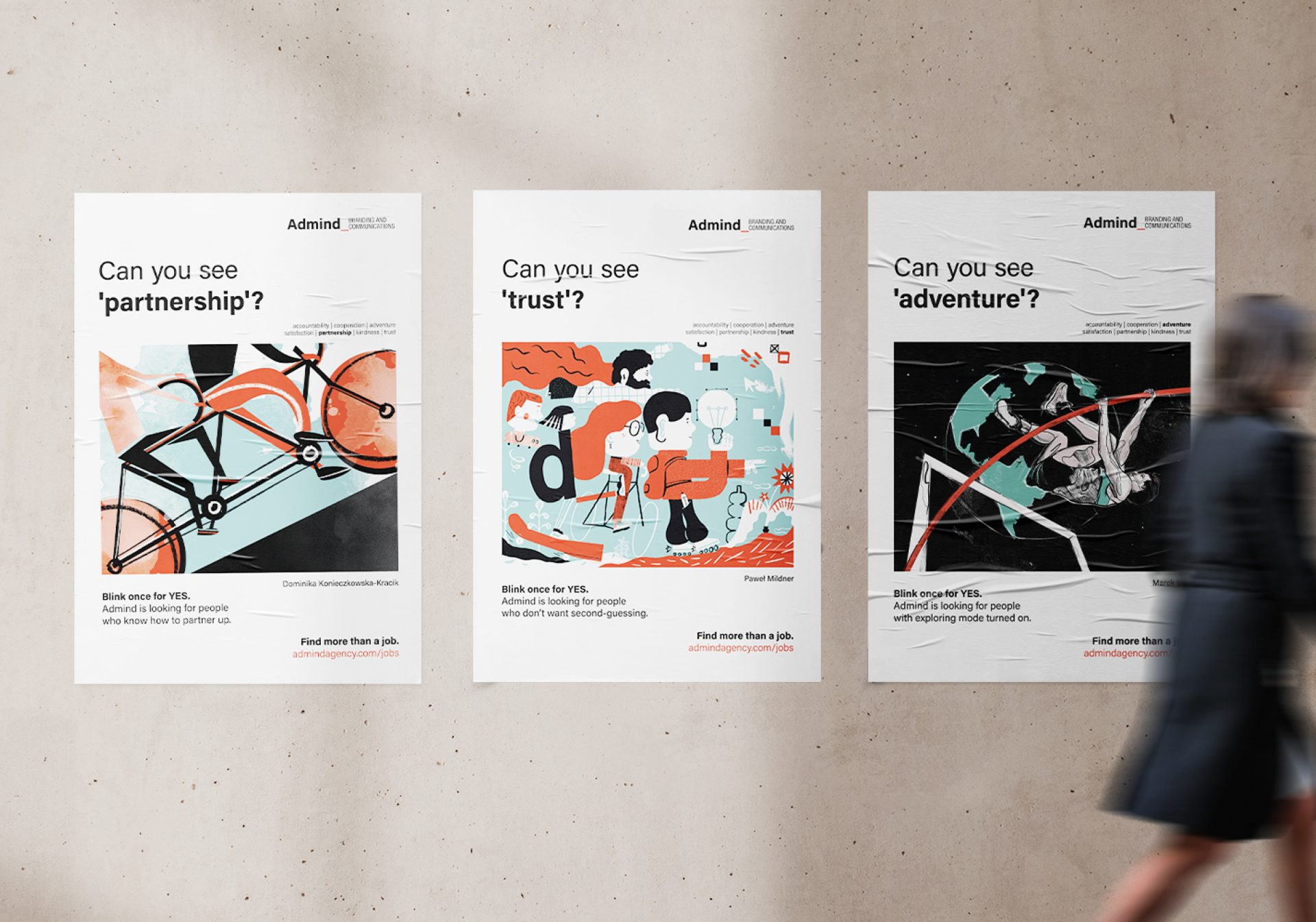 The recruitment campaign posters constituted an invitation to dialogue by using the headline "Can you see _ _ _?". Most importantly, the jury of IDA Design Awards appreciated that all of them were referring to our company values: trust, cooperation, responsibility, adventure, partnership, satisfaction, and kindness.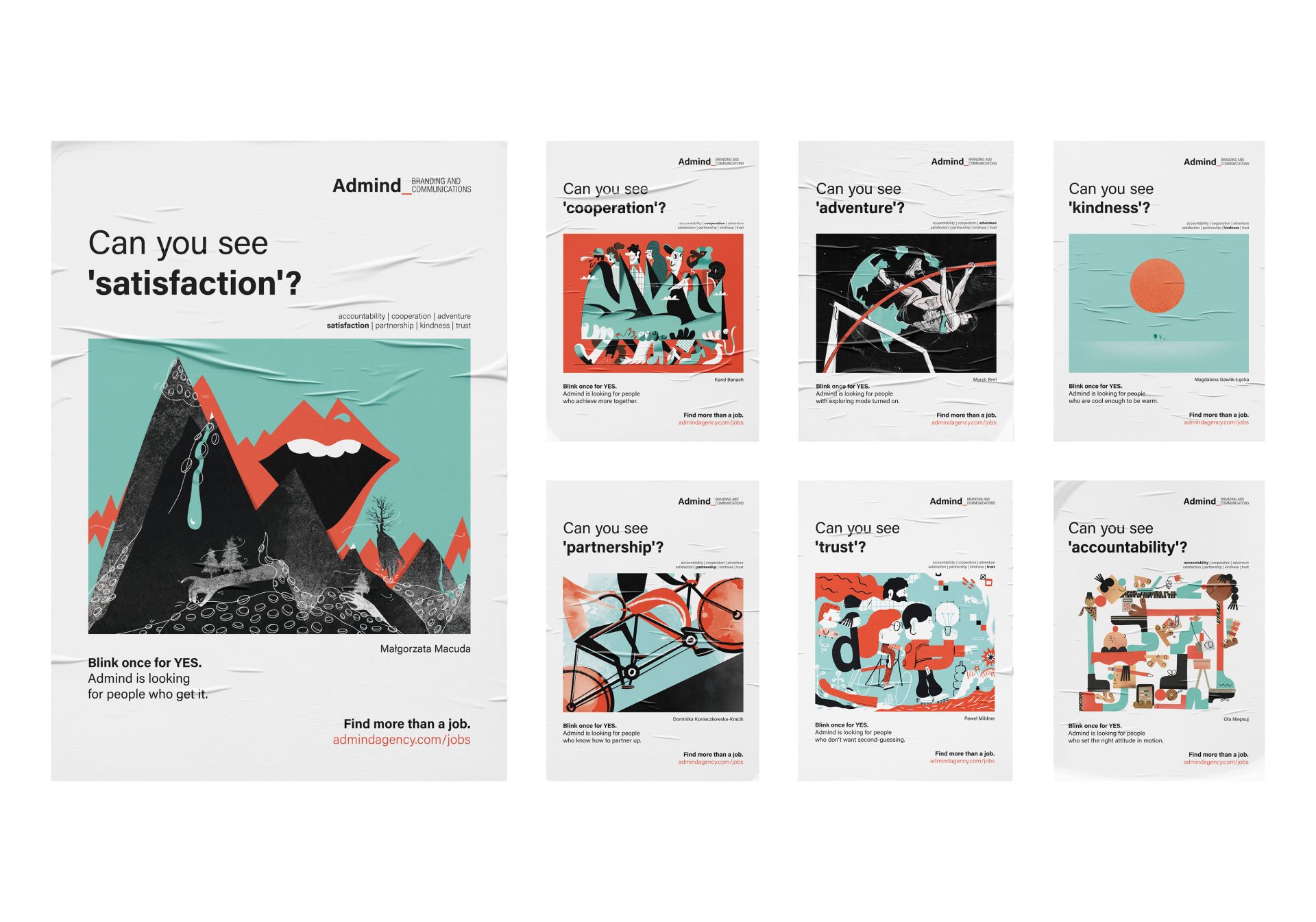 During the campaign, there were 4 times more visits to Admind's website. After that, almost 3,000 people have visited its recruitment section and over 200 followers joined our Facebook fanpage. As a result, Admind hired successfully a bunch of highly talented graphic designers.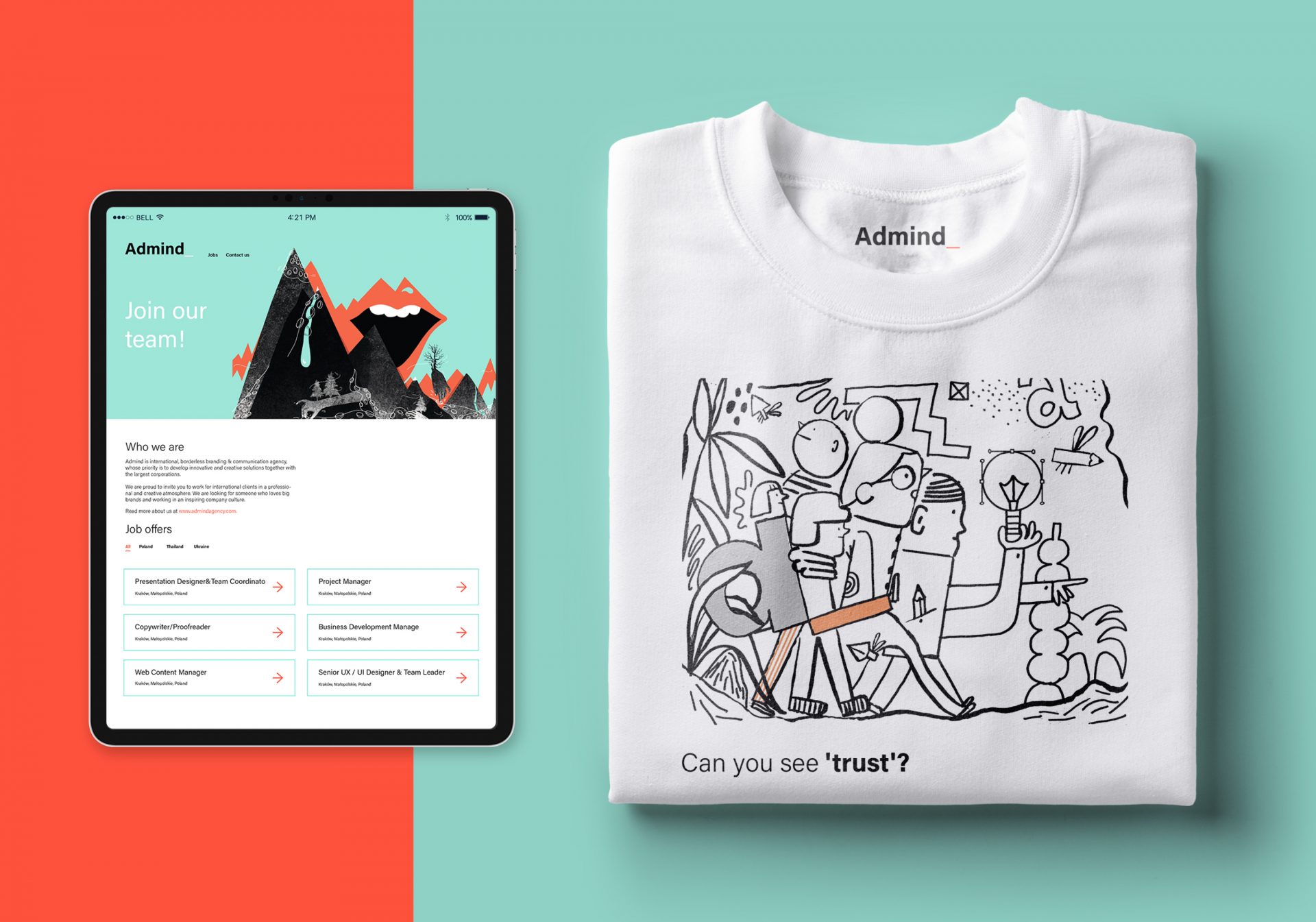 Except for IDA Design Awards, the recruitment campaign "Do you see _ _ _?" has received the Red Dot Award 2020 (in the Brand & Communication category) and a gold award at the Creativity International Awards 2020.
The International Design Awards (IDA) exists to recognize, celebrate and promote legendary design visionaries. Also to uncover emerging talent in Architecture, Interior, Product, Graphic, and Fashion Design. IDA Awards aspires to draw attention to the iconoclasm of design world wide, conceptualizing and producing great work.