We live in a world where we are constantly bombarded with a lot of information. This has changed the way we communicate and behave. In a recent interview for Red Dot Design Yearbook 2021 Piotr Laskowski, Team Leader in Admind, shared his insights how design trends influence us, what is important in case of communication, and what was crucial to create the Red Dot awarded project.
How would you define good communication design?
Piotr Laskowski: I think that the main goal of our work is to get our message across in the easiest way possible. The easiest tool for the recipient of that message is communication. But I also think that one thing we all have in common as humans is our curiosity. We should leave some space for that in our work. Sometimes an "incomplete" message is the best one possible. It makes the recipient curious, develops a thirst for knowledge, and a need to dig deeper. Good communication design should not only give people information, it should keep the communication flowing, and make the recipient ask "can you tell me more?"
Where do you see future challenges in communication design?
Piotr: I think that one of the most challenging things in our part of the woods right now is keeping the recipients engaged, and finding the best way possible to get to them. According to Microsoft, since the year 2000, the average attention span has dropped to 8 seconds. That's less than a goldfish has. We live in a world where our senses are constantly bombarded with impulses-sounds, images, even smells, and are multitasking all the time. In all of this communication chaos, it's really difficult to find a sweet spot. It's our responsibility as designers to find some peace in this mess. To come up with a way to get our message across in that narrow time window that we have, and not to be "just another image/sound/smell", but a valuable part of someone's day.
To what extent do you think new technologies are changing design?
Piotr: The digital revolution made a huge change in the way we communicate and consume information. Design is an integral part of the global communication process, so it's natural that design needs to keep evolving to keep up. Personally, I think of myself as more of a hard-headed "traditionalist" when it comes to design or communication, but even I have to acknowledge that we need to push ourselves forward, find new solutions adequate to the tools we are using to communicate and keep up with constantly changing trends.
Why did you become a designer?
Piotr: I wanted to make cool-looking things of course! When I was really young, I was a petrol-head. I remember wanting a T-shirt with a specific car on it, but I was not able to find one in any store. I was pretty let down for a bit, but after that, I figured out "why not make it myself"?! So, I drew the car I wanted, and contacted a clothing company, asking if they could print it out for me. They didn't do single pieces, but they liked my drawing so much they asked if they could buy it from me and add it into their online-store + give me one for free! That's when I understood that I was not the only one with a need for a T-shirt like that (It sold really well!) and that I can fill such needs through my own work. And that's how my journey started. I made a lot of T-shirts after that…
Now I feel I have different needs. I like to think on a bigger scale than car apparel. (But I'm still a petrol-head!)
How do you remain creative and continue to come up with innovative solutions?
Piotr: Research, keeping up with trends, and surrounding myself with inspiring people! I believe that problem-solving skills are one of the most important tools in the arsenal of every designer. Each task is a challenge, and it's our role to find the best strategy to approach it. As I said before – we need to constantly keep up with the demand, and that means treating every case individually and as innovative as possible.
What makes your daily work as a creative so special?
Piotr: The possibility of becoming better than yesterday! I love that thanks to my job I have the opportunity to be surrounded by inspiring people. Every day I can learn something new, and develop my skills in a way I would never have thought of a few years back. It's not about becoming better than other people, it's about becoming better than the version of you from the day before. That's something that keeps pushing me forward.
Do You have a specific design approach for your work/projects?
Piotr: Like in life – I like to be well prepared for the task. I want to know the client's brand as well as possible, do extensive research, and have an understanding of the branding field I'm working in. In the design and communication industry, I like to work closely with the client and my team. The goal is to get and give feedback as soon as possible. I don't think that's very specific. However, I think that every designer should do this to some extent. I like scented candles burning in the office when I work – maybe that's a bit more specific 🙂
What was your intention in designing Creative Labs Red Dot awarded project?
Piotr: Me and my team wanted to encapsulate the essence of Creative Labs in a fun and eye-pleasing way. Our goal was to show the colour palette, architectural style, culture, and sounds of each city, along with the spirit of its history and residents. In the animation, everything revolves around two words: creativity and lab. So it was only natural to place Creative Labs in the very heart of the city maps. The viewer should have the impression that CL harnesses the energy of the city, inspires its residents, and contributes to its vibrant culture. The jury of the Red Dot Award 2021 appreciated the concept – we are really happy about that.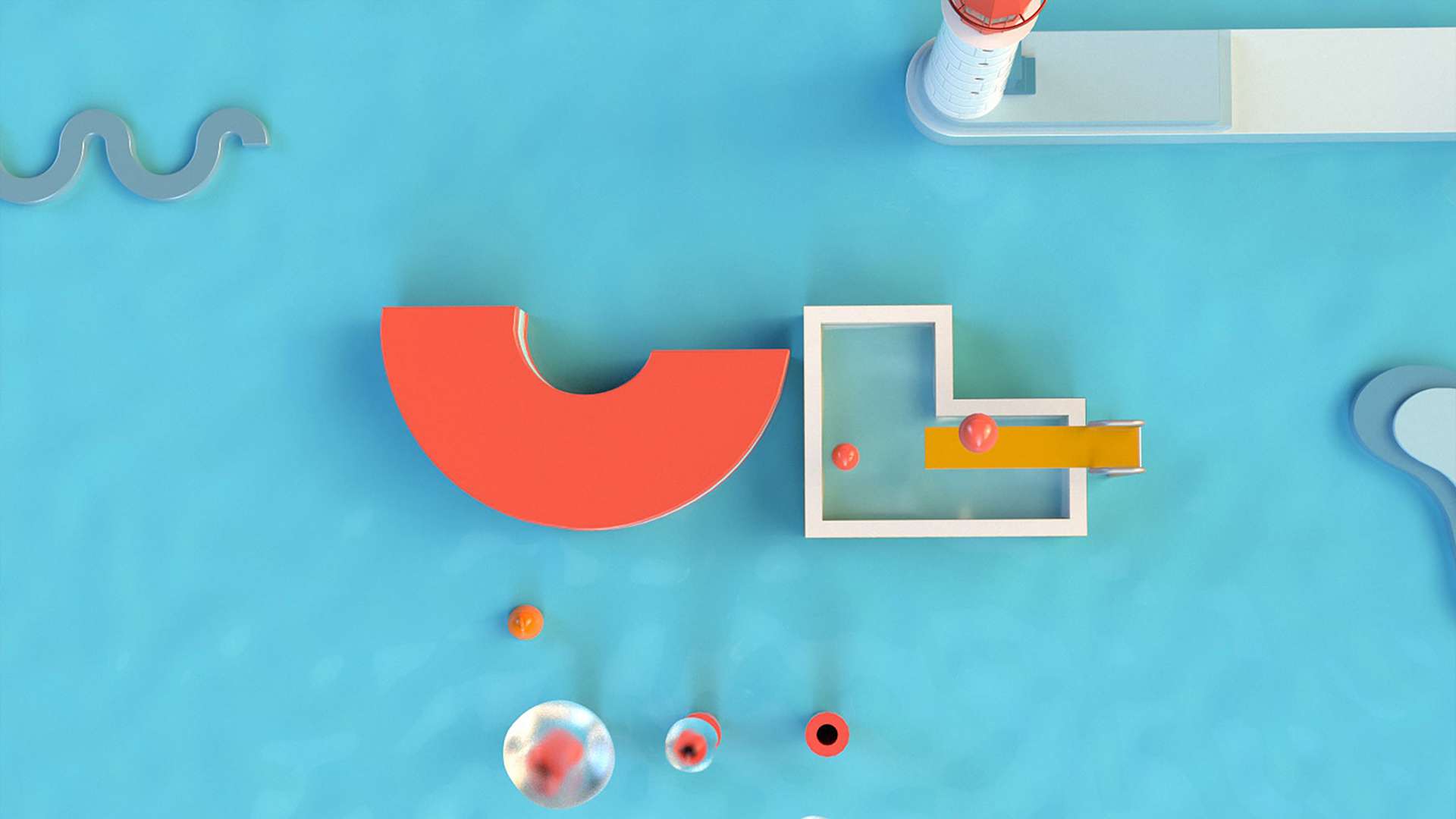 How do you convince your customers of the merit of your designs/concepts?
Piotr: I strongly believe that working with a client should be based on mutual respect towards our experiences and know-how. In Admind we always try to get to know the client and his brand as best as possible. I like to think of myself as a professional with a good work ethic and more than a decade worth of experience to my name. That lets me be good support (or sometimes a guide) for the client. When both parties are working closely together with the same goal in mind, with trust, and knowing each other really well, things tend to go really smoothly. Then there's no need to convince the client about anything.
What does it take to be successful as a communication designer?
Piotr: The same things are needed to be successful in any other field. The urge to develop yourself each day, the will to keep going even in the face of failure, and being open to new experiences and knowledge. Our field (as many others) is developing rapidly, and the key is not to stay too far behind.
---
This interview was previously published in Red Dot Design Yearbook 2021.