In our Creative Inspirations series, Admind's employees discuss what inspires them in their everyday life. This time it's our Senior Graphic Designer and Team Leader, Maciej Mleczko.
During 11 years of working as a freelancer, I have learned to look for inspiration everywhere. My everyday life has been strongly connected with the private and I have been looking for things that would develop me, give me joy and inspiration almost everywhere. I have noticed that three main things have the biggest impact on me and my work. The very first of them has been music, without which my life would be incomplete. I listen to it from early morning to late night. Depending on my mood and situation, I prefer certain bands and music genres. I listen to what stimulates me to be more productive at a given moment.

With every step, I observe and try to take in images, colors, and shapes. It is the second element that has been affecting my life and work. I have been browsing various portals, blogs, magazines, as well as watching movies that inspire me.
https://niice.co – browser of more or less interesting projects
http://www.thedieline.com – portal devoted to packaging design
https://www.designspiration.net – browser of more or less interesting projects
The portals I visit the most are Behance, Pinterest, and Instagram, because they are the best motivators to act and create.
The third and for some time the most important element that inspires and motivates me is running. Nothing makes my mind clearer than a 10-15 km run. On many occasions, there are so many elements to focus our attention on that we cannot focus at all. For me, the solution is to go running. During the exercise, I feel my level of stress lowering and my mind becoming clearer, as well as becoming full of new ideas, solutions, and concepts. For me, it is my alone time, when I contemplate my life and try to be inspired by everything that surrounds me. Thanks to my sports-related passion, I have created a blog about running and family trips, which has in turn translated into my first experiences with camera and video editing … which is simply great!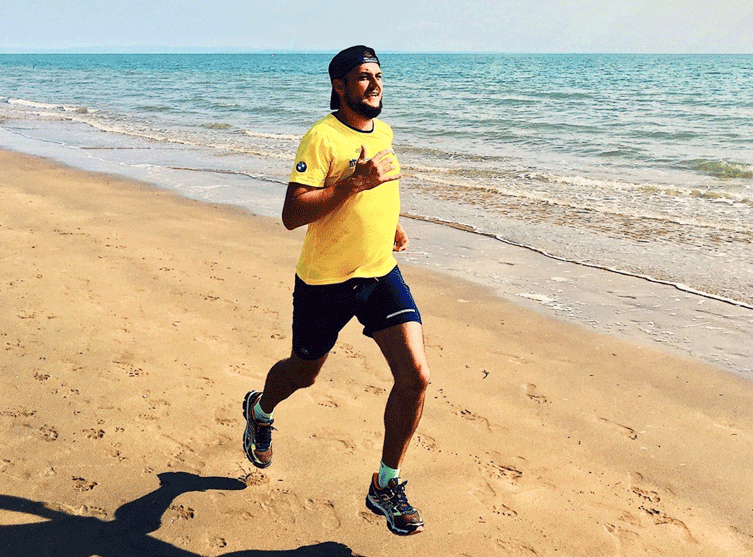 Spotify playlists:
https://open.spotify.com/user/edwin170169/playlist/ – as I have played bass guitar for many years, I love how it sounds
https://open.spotify.com/user/spotify/playlist/ – those tunes are full of happiness and joy. It is a playlist that motivates me to work and proves that life is beautiful and wonderful
https://open.spotify.com/user/1156717017/playlist/ – it is a playlist that makes my work more pleasant and that I cannot get enough of