Every PowerPoint presentation has to achieve a specific goal. However, in order to achieve that goal, follow several extremely important rules. You have to know what to talk about and how. Moreover, you ought to think about the way to showcase your material in a legible and compelling form. And that's what we want to talk about today. In this article, we name all the important guidelines that will help you prepare a perfect presentation design – the one that is neat and tidy.
Presentations are probably the most challenging tools to present your idea, work results, or findings. On the one hand, you have to show all the relevant information. On the other, your presentation cannot be overloaded with texts and graphics. It should be eye-catching but can't be too colourful. It should be long enough to show everything you want but short enough to keep people engaged. All of that can cause a bit of a headache. That's why we want to facilitate your work. We will show you the best way to prepare a perfect presentation.
Let's get right to it! We begin by discussing the presentation's audience.
Always design with your audience in mind
This point is fundamental and we won't elaborate on it: Always think about your audience. This rule applies not only to the presentation content but also to its form. Consider your presentation's format. How and where will it be displayed? Presentations displayed on a large projector during a business meeting will look differently from those presented to just three/four co-workers in your boss's office.
The structure of a perfect PowerPoint presentation
You can't just fire up PowerPoint and create your first slide. Well, you can, but this "strategy" will shortly prove to be ineffective and chaotic. It's so much better to start by outlining the presentation's structure. How many slides should be there? How many blocks/sections do you want to include? What are your key talking points?
You can create such an initial structure in the PowerPoint itself, as well as in other digital tools. You can also use a piece of paper. Draw your slides and decide what each one of them should convey. If your presentation is rather long (let's say 20+ slides), it's vital to add some navigation slides. They are also frequently referred to as process flow slides. Create a short infographic/diagram showing all the key points of your presentation. It would be extremely helpful to put such a slide at the beginning of your presentation. This way, your listeners will grasp the big picture.
Once each key point is made, summarise quickly what you were talking about. Display your navigation slide explaining where you are now and where you're heading. It can look like that: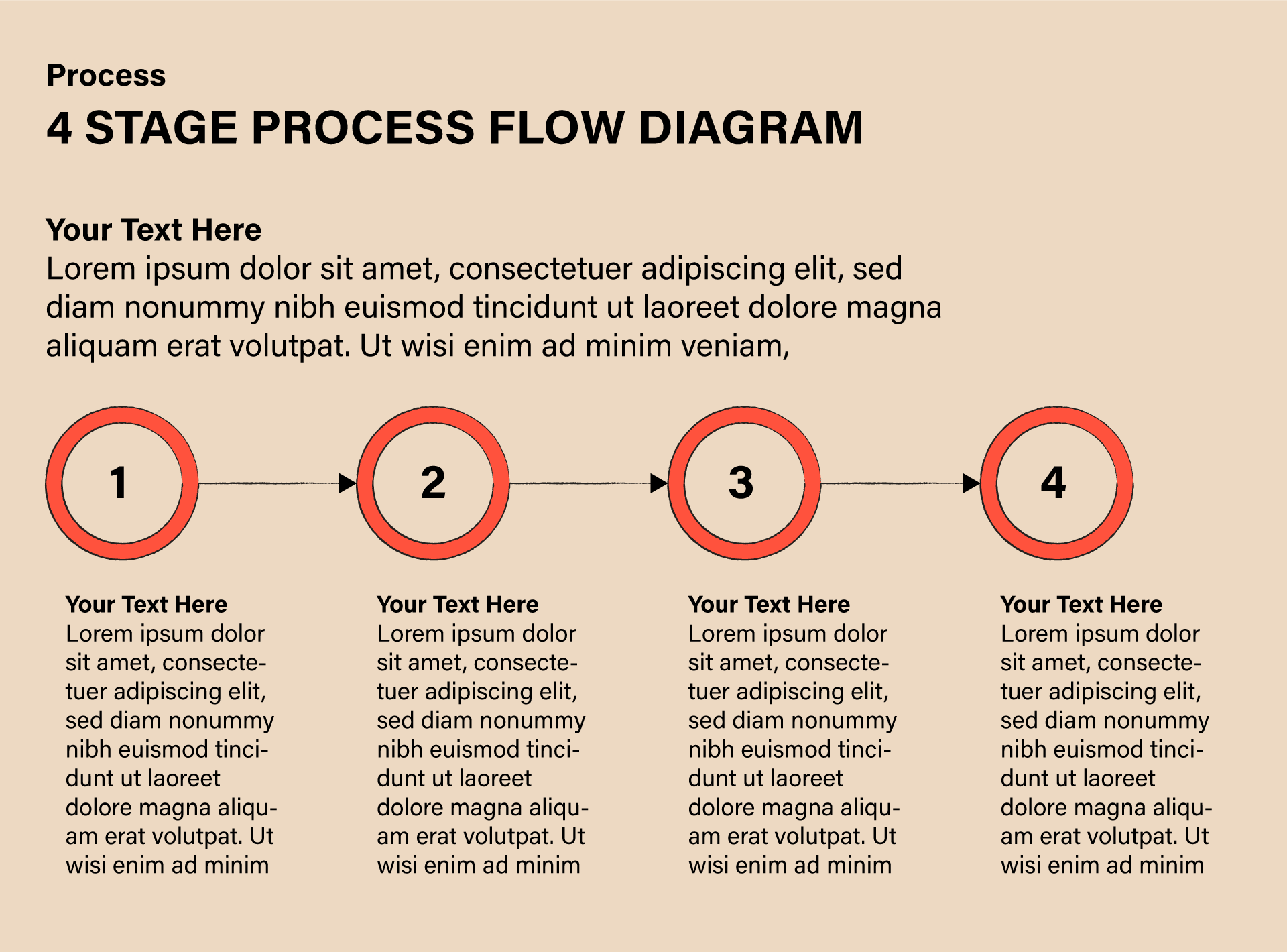 The structure of each slide
Now, let's talk about slides. Obviously, you don't want to overload your presentation, but it all starts with not overloading each slide. Avoid showing a wall of text at all costs. Remember: Slides are not drafts of your speech. Treat them like the way to help your audience understand what you want to show or communicate.
It's so much better to include only key points/findings and add more information orally during the meeting. If you're going to distribute your presentation to participants/co-workers, use footers to add all the less important details, sources, etc. This way, slides will be transparent, and you will still manage to talk about everything you want.
Presentations' golden rule: One slide = one talking point.
Our last advice regarding the structure is to ask yourself from time to time: "Do I really need this slide?" If a given slide doesn't convey much or is redundant, feel free to delete it. When it comes to PowerPoint presentations, less is more.
Now, your presentation structure is ready. We can think about the presentation's design.
Create a great-looking presentation
If you're not a skilled graphic designer, you can use a ready-made template. Perhaps your company already has one. If it doesn't, there is a whole selection of templates available in the PowerPoint itself:

Surely, you will be able to find a template that suits your needs. Of course, remember that these layouts can be customised. You can choose colours, fonts, and icons. You can also change the way each slide looks. And while we are on the topic of colours, it's better to be an eagle than a parrot when it comes to presentations. Pick one colour palette and stick to it. Your presentation can't be too flashy and colourful. Although it might be tempting, limiting yourself to just one/two groups of colours will make everything more transparent and professional.
The next stop – fonts. Avoid using decorative fonts due to their poor readability. Your goal should be to pick a font that's readable and decent. Of course, you can use 2-3 different fonts and their sizes in your presentation, but don't overdo that. And again, make sure your text is large enough for people in the back row.
Visuals rule! But…
Visual elements are like seasoning. If there aren't any images – your presentation is dull and boring. If there are too many images – your presentation becomes inedible. If you want to use an image/animation, make sure it's of sufficient quality. Additionally – analyse your images. Do they relate to the topic? Are they clear, even for the less tech-savvy users? These are all important questions to ask before you click the "save" button.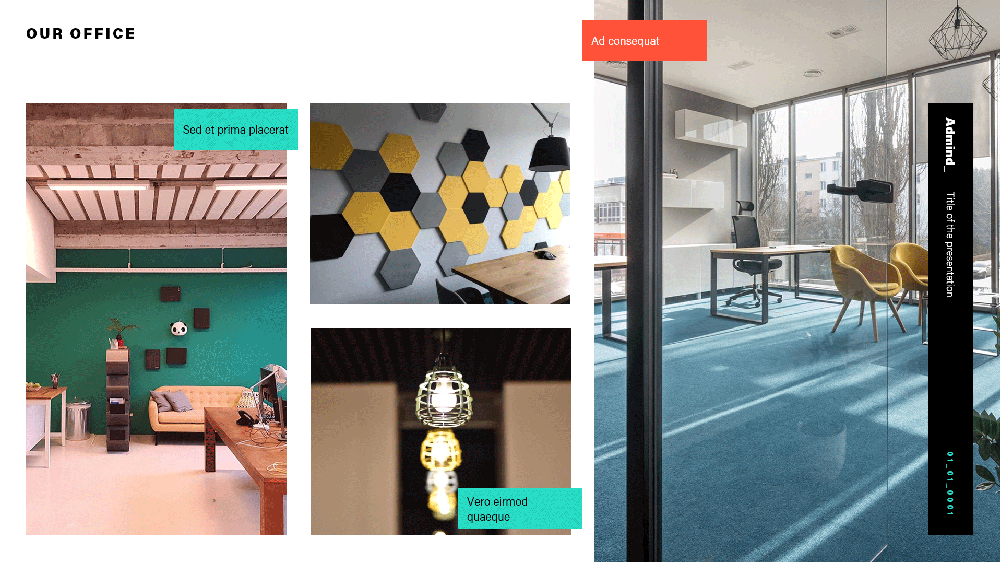 Visuals play a crucial role in every presentation. Graphs, charts, tables, infographics, icons – all of these elements, when used wisely, take your presentation to a whole new level. Bullet points and other dividers are also useful. Just remember to keep them short and present them one by one to draw more attention to them.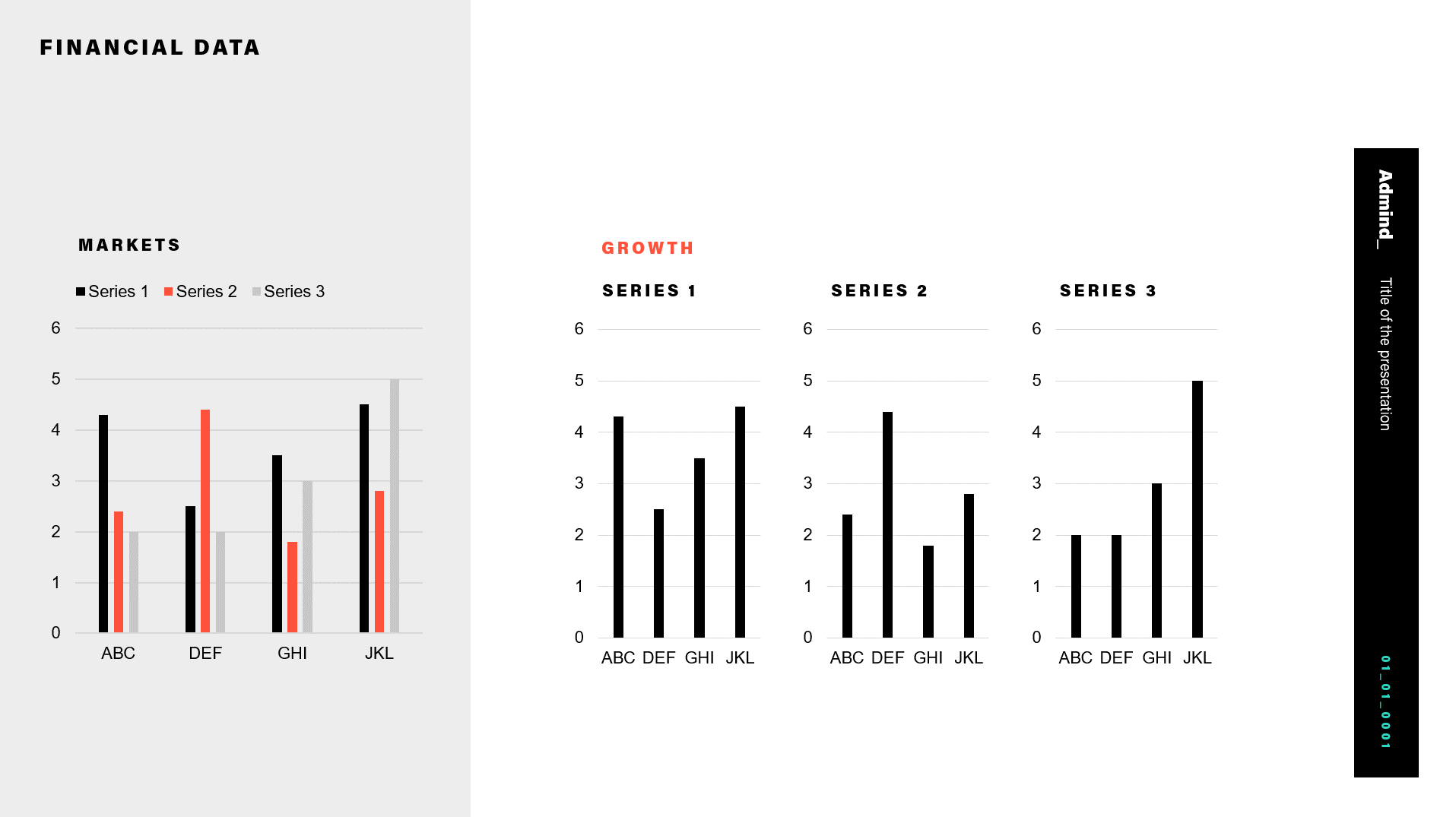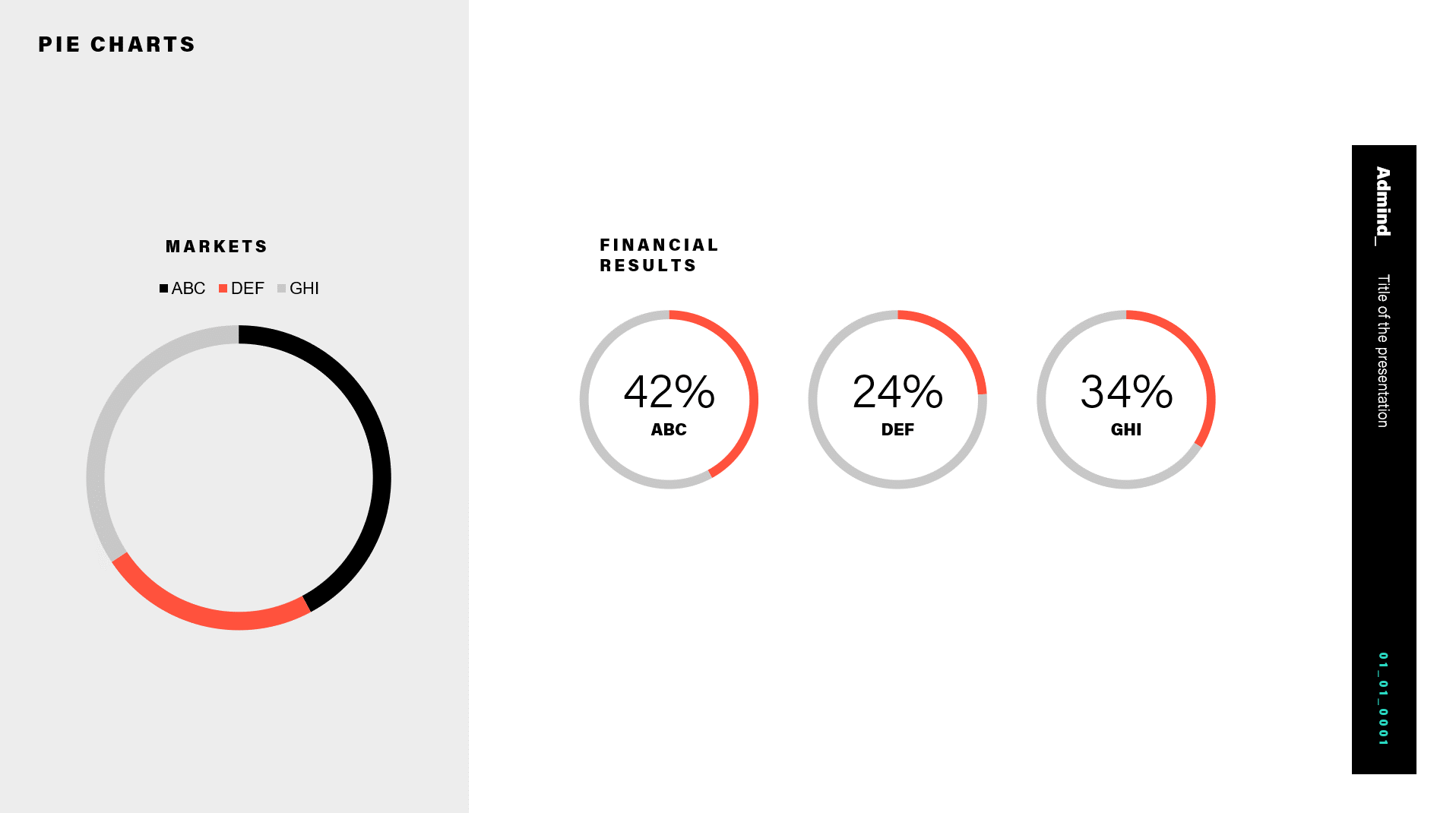 And what about hyperlinks? If possible, try to avoid them. If you have to include links, use footers. In general, it might be a better idea just to embed videos/audios and other content – it looks more professional this way.
And yes, we've already said that but it's critical: Don't go overboard. You don't need fancy transition effects and unnecessary animations, especially in the business setup. Keep it simple.
Final thoughts on perfect presentation
We want to share a few more tips with you. Usually, it's good to add one or two summary slides. Thanks to them, your audience will remember your presentation better. Before you send or show a presentation, always proofread it. You can also ask your co-worker to check it for you. And lastly, make sure it's all properly saved, and the presentation will work during the event. If you are going to display it on a different device than the one you used to create it – convert your presentation to a PDF file (although bear in mind that this format doesn't support animations and special effects).

This is not the first time when we talk about the way to create the perfect PowerPoint presentation. If you want to read more, take a look at this article: Best PowerPoint tips and guidelines for your presentations.
And if you need help with your presentations – the Admind team is at your disposal! We have this group of services called global brand implementation that comprises the following elements:
• Print & Digital Communications
• Presentation Design
• Web Design
• Animation, 3D & Motion Design
We will gladly help you craft compelling and transparent presentations that perfectly align with your company's branding. Drop us a line for details!